IOD Sunflowers Mould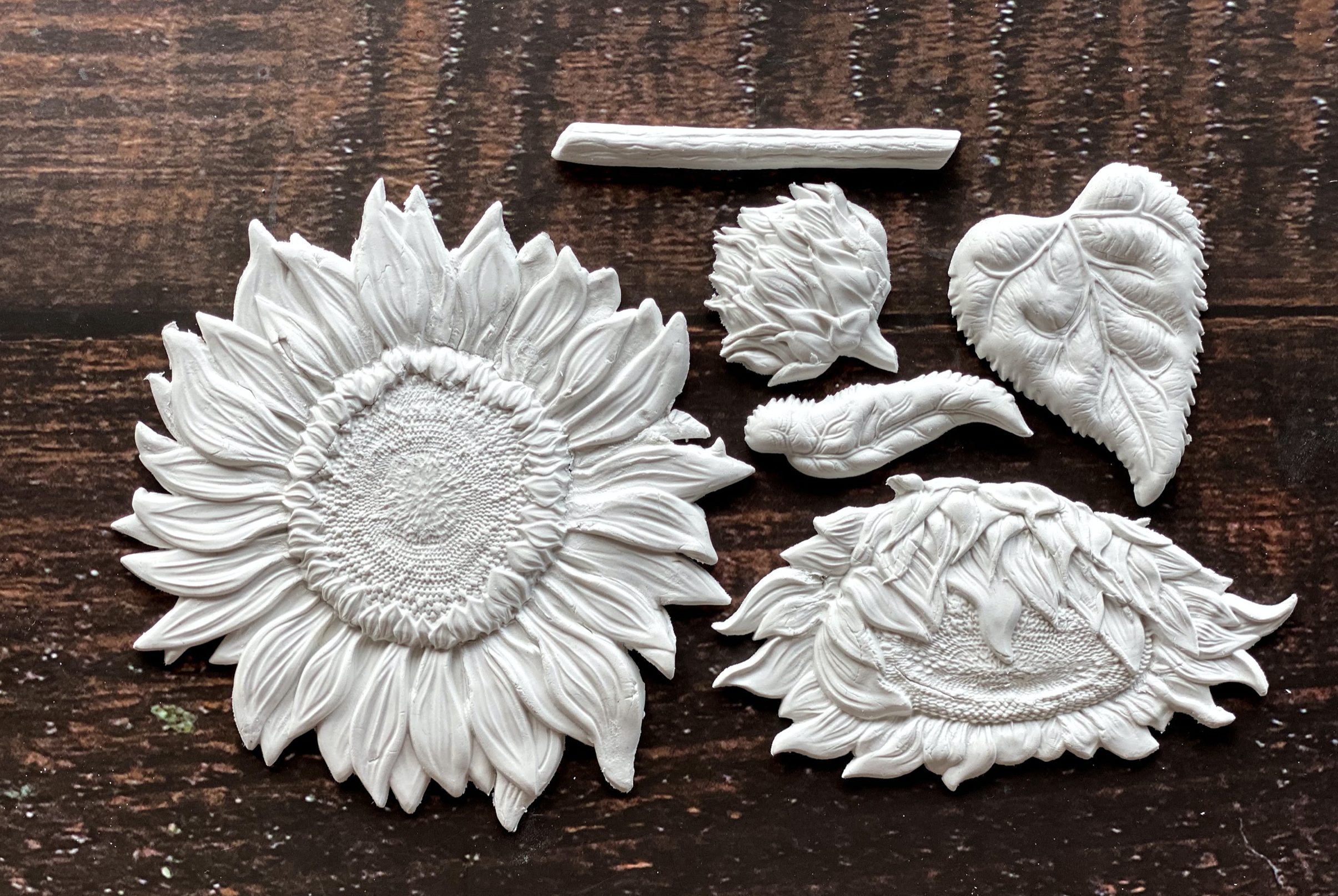 There is a sense of pure joy when you look into the face of a sunflower. Big giant blooms with wavy golden petals fluttering in the wind turning their faces towards the sun as the day moves along. Now you can bring that same beauty to life on your furniture and other creative designs. With IOD Moulds you can create your own DIY furniture appliques using IOD Air Dry Clay or Amazing Casting Resin. These DIY castings will certainly generate a lot of interest.
But wait, there is so much more you can do with these finely detailed food safe silicone IOD Moulds. The list of 'do-it-yourself' creative projects has endless possibilities. Jewlery, mixed media art, furniture makeovers are just a few of those possibilities. Because IOD moulds are also food safe you can create gorgeous cake decorations, cookies, candy, cake toppers, cookie toppers. Oh! You can even pour melted chocolate or even use butter in the moulds…just do not use the same moulds for food and your crafting mediums.
What is different and special about IOD Moulds?
Each IOD mould has raised edge around each design called a micro rim. This micro rim makes it easy for you to obtain the cleanest margins for a crisp clean casting design. In addition, you will find it easier to level off your casting medium for a nice flat backing. This is key in getting your casting to lay flush on the surface of your project.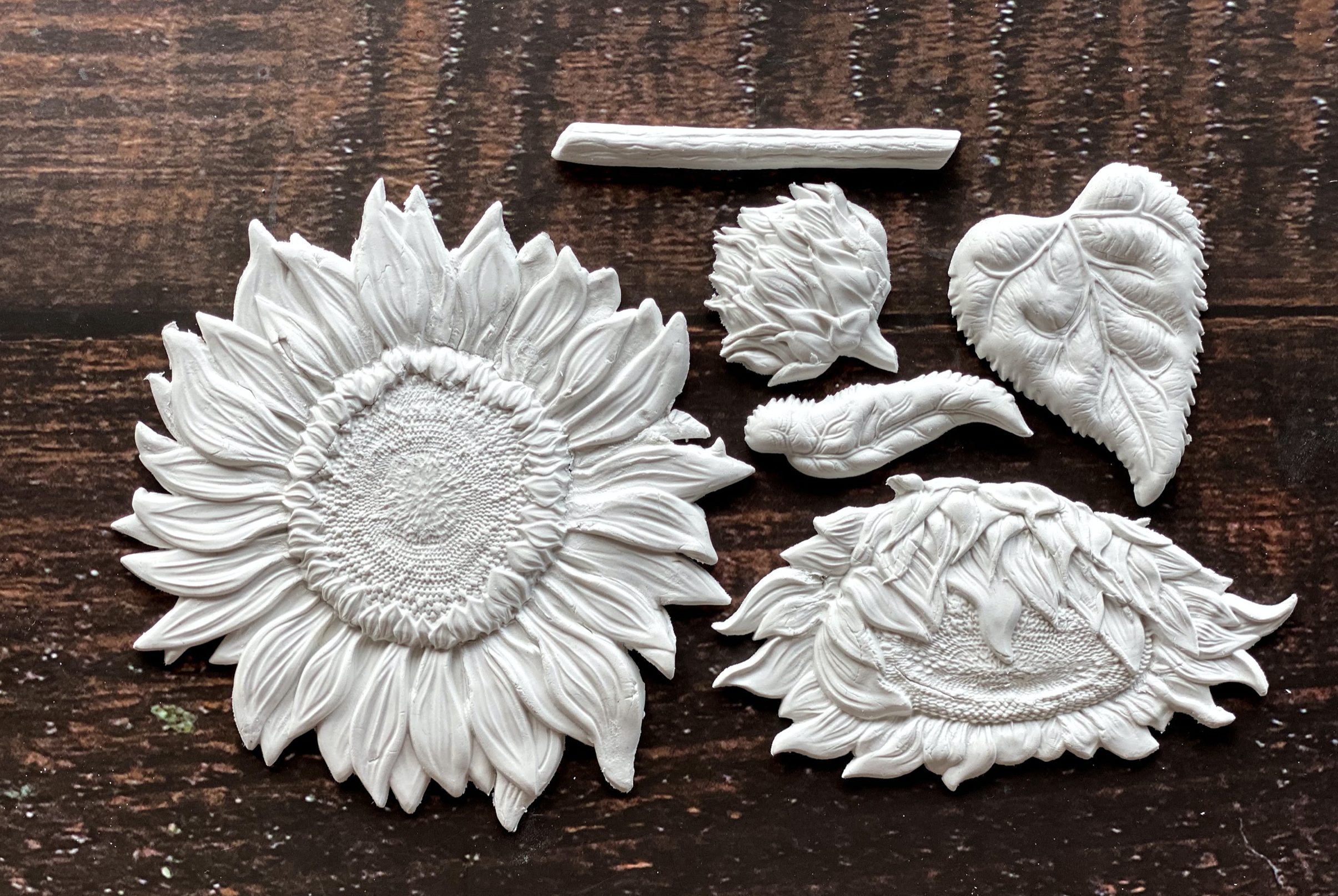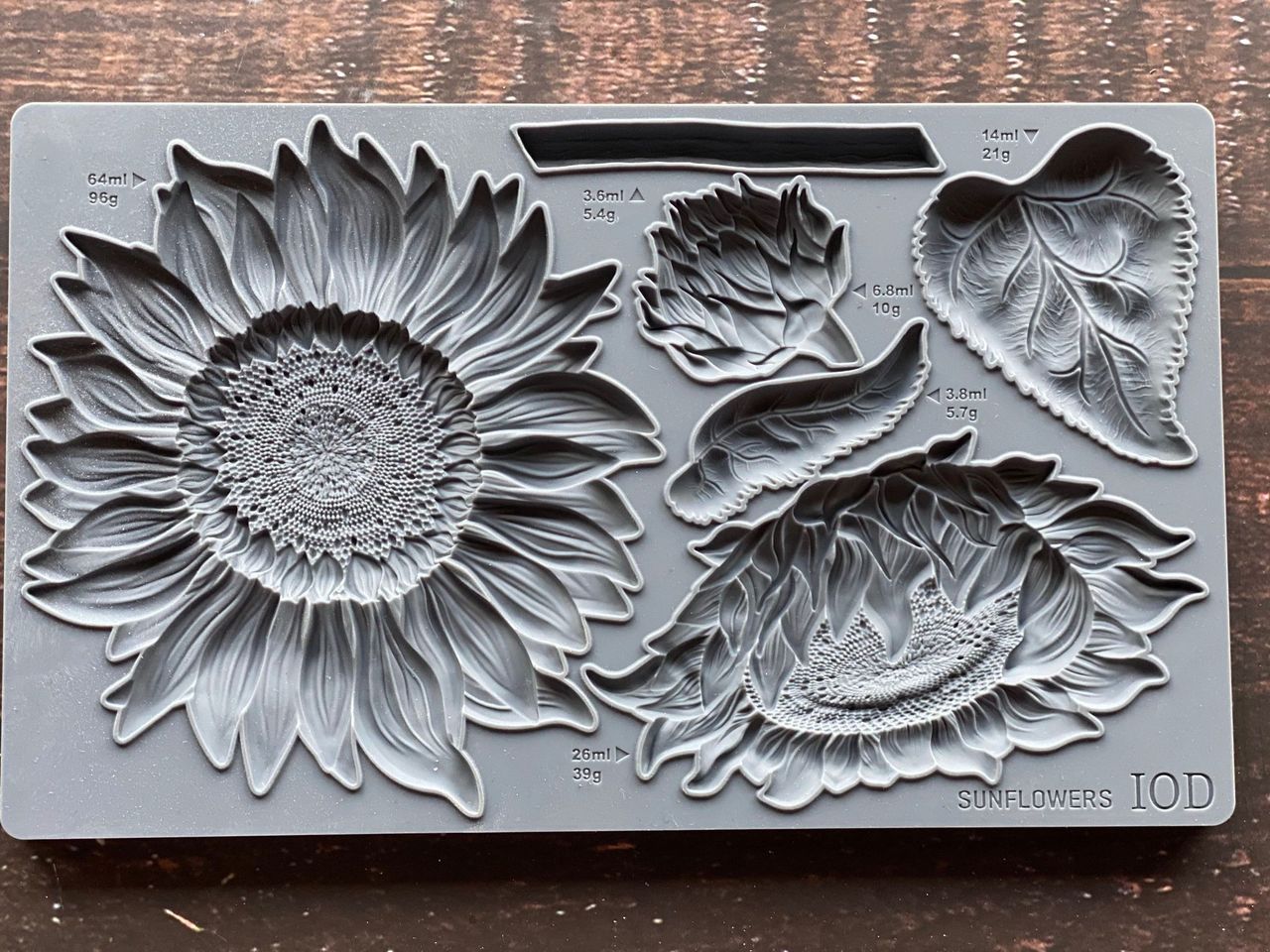 Whether big or small, edible or for looks only, IOD Moulds are a great way to add creative interest and design to your work of art! To see additional IOD Mould designs or purchase this mould click here. Be sure to check out our social media pages for more news, how to's, and inspiration.