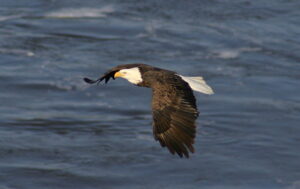 Our journey really started many years ago. We always gardened, composted, and recycled but, our true catalyst to the next level was when we saw the Bald Eagles at Starved Rock for the very first time. Realizing how close our national bird was from extinction, the cause of that threat, and what a loss that would have been made us rethink how we do things. That began an incredible journey and, we've yet to reach our destination.
Part of our journey has been finding ways to preserve the past, honing some of the skills my grandmother and aunts used. Some of those skills have led to some of our products you'll find here in our shop.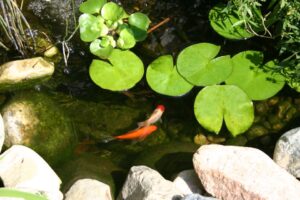 We began taking old and dated furniture and giving them new life. We love the old furniture, and the more nooks and crannies the better. With this age one finds imperfections in the most beautiful way. Every piece tells a story, and we embrace even the smallest of imperfections.  As our passion for creating beautiful furnishings and home decor grew we began to develop some incredible relationships with creators and distributors of some of the products we love to use and now retail, such as Iron Orchid Designs, Roycycled Treasures, Autentico Paint, and so much more. By 2014 we began selling out of booth and Antique mall set ups. In June 2018 we made the decision to bring in a paint line and decided Autentico Paint USA fit our needs and our philosophy the best.  On September 23, 2022 we opened the doors of Vintage Charm Homestead at 243 Robert Parker Coffin Rd, Long Grove, IL, 60047. Long Grove is a charming town with that vintage vibe we love. Not only will you find Vintage Charm Homestead here but an incredible variety of small shops run by some of the nicest people you will meet. Make it a whole day excursion and pick up a fresh cup of coffee and an Apple Cider Doughnut to begin your day. Check out the historic covered bridge and enjoy the parks. Dine at any one of the incredible restaurants or cafe's and quench your evening thirst with some incredible wine or a local brew from one of the town's two wineries or local brewery. But the fun doesn't stop there. From art classes to the Sock Monkey museum in town you will find something for everyone in the family to enjoy. We love to see our local friends but love meeting new customers from all over the world. We know you will always find something to love here at Vintage Charm Homestead and love when we stay connected on our social media platforms.  And don't forget, you can still shop with us online even after you go home. 
Thank you for stopping by. We love to share our homesteading journey with others and the friends we have made along the way. We truly appreciate your business and always look forward to see you again!